Welcome to NTEU 97 – We represent the employees of the IRS Fresno CA
nteu-mlk-flier-v4

---
---
CAUTION: Do not distribute on government property or through government email systems.
Grassroots Update: No Shutdown – Keep the Government Open!
Contact Congress and say "No" to a Government Shutdown
It is critical that all NTEU members contact their members of Congress TODAY and NEXT WEEK at both Washington, DC and local district offices.
Ask them to ensure that federal agencies stay open for the public, that employees are paid on time, and that their pay is assured by passing legislation that requires all federal employees to be paid as quickly as possible following a shutdown. 
CALL and WRITE your members of Congress today.
For questions or assistance in contacting your members of Congress, contact Stacy Casimiro, NTEU's Director of Legislative Grassroots and Operations. As a reminder, while you may discuss this grassroots campaign on government property, please avoid using the government email system to contact your members of Congress. When sending these letters, please do so on your own time and from a personal device.
---
---
---
---
It's HOT!!

 

Need something to cool down with?
We have the perfect item
JAMBA Juice Buy One Get One Free!
Call Marcella at 559-454-7229 to find out how to get one!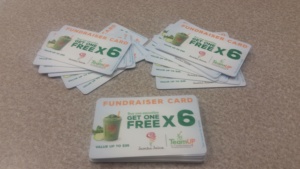 ---
dont-be-silent-action-center

---
---
Threats to your pay and pension require action. Watch this short video, share with friends and family, and join us tomorrow for a Congressional Call-In Day. With NTEU, you have the power to stand up for federal employees today. REMINDER: While you may discuss this grassroots campaign on government property, please avoid using the government telephone system to directly contact your members of Congress or to ask other members to contact their representatives. https://www.nteu.org/

Posted by National Treasury Employees Union (NTEU) on Monday, 17 July 2017
WANT TO KNOW HOW TO PREVENT YOUR RETIREMENT FROM BEING CUT?
Watch this video! This is information we've posted and had lunch and learns about!
Do not watch this on a government computer! Do not forward this video to any government computer or government email address.  Click here to see the video!
Thank you
---
New Disneyland Specials from Get Away Today!  Look the flyer under Members! 




---
Check out the Newsletter page – there is a new Newsletter there!