Welcome to NTEU 97 – We represent the employees of the IRS Fresno CA

---
If you are a member and on Facebook come join us on Facebook.
Lots of New Items added.  Please scroll down to see the new Contests!
---
The new Newsletter is here!
2018 March Newsletter

---
Cinco de Mayo
For the month of April, NTEU Chapter 97's Legislative Committee will be selling tickets for it's Cinco de Mayo basket fundraiser.
Three baskets are up for grabs!!!!

(Submission Processing/AM/Compliance).
If interested, please see one of the committee members listed at the bottom of this message or call one of the phone numbers listed on the flyer.
The Winners will be announced May 2nd 2018. 
Legislative Committee
Marcella Gutierrez
Dawn Horton
Dawn Donovan
Monica Clark
Alicia Sarabia
Chris Killian
Jason Sisk
Frannie Delgado
Marissa Estrada
Elena Wancewicz
Corina Relingo
Jack Miller
Ramon Benavides
Tiffannie Sanchez
---
Ready for some discounts?  Live Cards are back!
Normally $20 but you can get them from us for only $10.
What discounts are available?  Discounts to theme parks, restaurants and even to MLB or NFL tickets.   Visit livecardoffers.com to see a sample of the discounts.

---
Attention Members,
Starting April 1st, we will be giving away this Black Panther themed basket to the winner of the Send a Letter, Share a Letter contest. Entering and winning is easy!
Just send any 10 letters from the Action Center found on the NTEU website.
Reminder, the letters must be sent from your smartphone or personal home computer. Please do not send through a government computer and
 do not use your IRS email address.
We encourage each person who participates to focus on the letters that impact IRS employees.
For each letter you send, you will receive a raffle ticket.. which will increase your chances at winning. Please take a screenshot of your Thank You confirmations and send through Messenger or take by the Butler steward office. This contest will run through the 30th. Good luck. 

🍀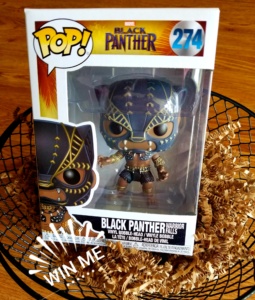 ---
---
---
CAUTION: Do not distribute on government property or through government email systems.
Grassroots Update: No Shutdown – Keep the Government Open!
Contact Congress and say "No" to a Government Shutdown
It is critical that all NTEU members contact their members of Congress TODAY and NEXT WEEK at both Washington, DC and local district offices.
Ask them to ensure that federal agencies stay open for the public, that employees are paid on time, and that their pay is assured by passing legislation that requires all federal employees to be paid as quickly as possible following a shutdown. 
CALL and WRITE your members of Congress today.
For questions or assistance in contacting your members of Congress, contact Stacy Casimiro, NTEU's Director of Legislative Grassroots and Operations. As a reminder, while you may discuss this grassroots campaign on government property, please avoid using the government email system to contact your members of Congress. When sending these letters, please do so on your own time and from a personal device.
---
---
---
---
It's HOT!!

 

Need something to cool down with?
We have the perfect item
JAMBA Juice Buy One Get One Free!
Call Marcella at 559-454-7229 to find out how to get one!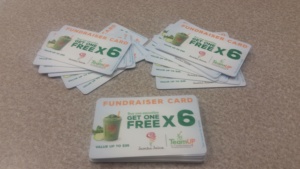 ---
dont-be-silent-action-center

---
---
Threats to your pay and pension require action. Watch this short video, share with friends and family, and join us tomorrow for a Congressional Call-In Day. With NTEU, you have the power to stand up for federal employees today. REMINDER: While you may discuss this grassroots campaign on government property, please avoid using the government telephone system to directly contact your members of Congress or to ask other members to contact their representatives. https://www.nteu.org/

Posted by National Treasury Employees Union (NTEU) on Monday, July 17, 2017
WANT TO KNOW HOW TO PREVENT YOUR RETIREMENT FROM BEING CUT?
Watch this video! This is information we've posted and had lunch and learns about!
Do not watch this on a government computer! Do not forward this video to any government computer or government email address.  Click here to see the video!
Thank you
---
New Disneyland Specials from Get Away Today!  Look the flyer under Members! 




---
Check out the Newsletter page – there is a new Newsletter there!