RAFFLE TIME!
Hurry, Time is running for a raffle basket that can be used for a great weekend or even kids in the backyard.
Basket includes a tent, a sleeping bag, a flashlight, a S'mores kit, and a lunch bag with lots of goodies.
Raffle is quick one ending on July 31st. Tickets are $1 or 6 for $5.
The basket is on view in the Union Office at Butler and you can buy tickets there too. If you have questions about the basket or want to make arrangements to buy tickets, call 559-454-6626 or 559-454-7229.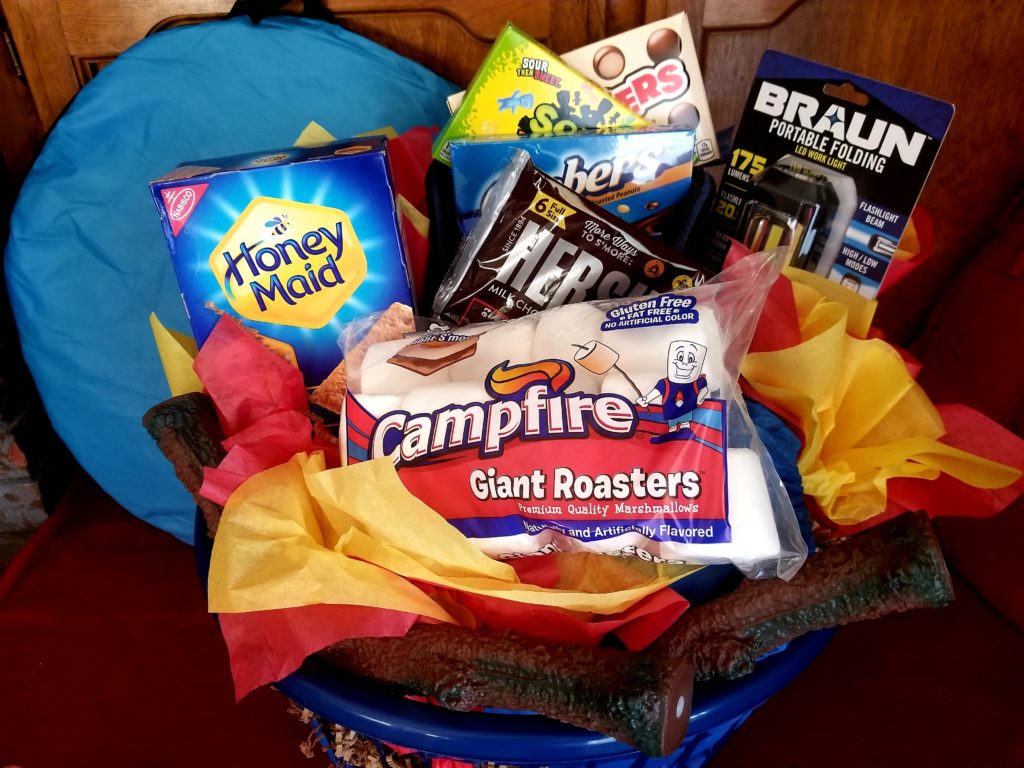 ---
---
Feds_IRS-Butler_Stress-Webinar-Flyer_8.5.20

---
We have lots of information again for you this week and as we get closer to Submission Processing's Open Window for Job Swaps and Buy Outs, we wanted to share some info with you.

Starting with Consolidation news:


Click on the link below to view information on job swap eligibility, the job swap bulletin board, VERA, VSIP, and Job Swap Fact Sheets, as well other valuable websites and email addresses, including the SP Consolidation Inbox.  The Job Swap Bulletin Board is open! 
Please keep in mind that you may not be able to click directly on the links provided in the flier but you may enter the link in your address bar. Click on the links below to find the Form 14013 and valuable Consolidation Resources. 
https://mcusercontent.com/077fcd4ef2f1f245eea8e5305/files/f631037b-e0db-4ec2-a9c2-c120dfb3341b/Job_Swap_Flyer_Fresno_060820.pdf

https://mcusercontent.com/077fcd4ef2f1f245eea8e5305/files/4fb0217e-6531-4830-b1b1-6bd70bd1798d/f14013_2008_07_00.pdf


*PLEASE CHECK USAJOBS OFTEN AS WE MAY NOT BE ABLE TO NOTIFY EACH TIME IN ADVANCE.
If you have any questions or need assistance in applying for any positions, you can contact the Site Coordinators office at 559-454-6037 or 559-454-6501 or atwi.fresno.site.coord@irs.gov.
If you haven't already heard, MaxiFlex has been EXTENDED!

Expanded maxiflex flexible work schedule – Available for employees returning to office after evacuation.
As of June 21, 2020, IRS extended the expanded maxiflex flexible work schedule (FWS) for COVID-19 to employees with care giving responsibilities whose evacuation orders are rescinded and who return to the office.

The guidelines for using expanded maxiflex include:
Subject to manager approval, this FWS is available to both telework employees and employees who are returning to work at IRS facilities after evacuation who have care giving responsibilities due to COVID-19,
Your manager must establish a minimum of two core hours on each of two core days in a biweekly pay period. Employees currently working on the expanded maxiflex FWS must also comply with this minimum and
Probationary employees are eligible for this FWS.
Submit requests to your manager via email or other documentation (Form 10911 is not required).

Lastly, during this uncertain time, we wanted to ensure you are aware that we are open for business but not all offices are up and running. Some of our stewards are still out on Weather and Safety or are teleworking. We are working with a very limited staff. The best way to reach us is by phone or email.
Please keep in mind we are servicing hundreds of employees during this time along with attending our scheduled meetings so we ask for your patience and we will get to you as soon as we can. We are not monitoring the NTEU email as much right now since we are back in the office.
Our office phone numbers are: Butler Steward office 454-6626, Jason 454-7249. I can be reached at 454-7229. Accounts Management can be reached at 488-7709 and Compliance at 459-6697. Office Hours are now from 9am-9pm.
This Friday, most offices will be closed.
---
We hope that everyone is being safe. In order to get information out to our members as quickly as possible, we are sending out a weekly newsletter to your home emails. If you are not receiving them, please send an email to union@nteu-97,org and ask to be added to the list.
The newsletters will also be added to the link above,

NTEU 97 Newsletters.
Why-is-Short-Term-Disability-Important-for-Federal-Employees

From ComPsych Counselor at work.

New webinars available through ComPsych to help employees get through this health crisis. Please click on the link above, COVID-19 Webinar Series, to see what webinars are available.
Please email Cynthia Suarez if you have any questions.

Cynthia Suarez, L.C.S.W.
On-site EAP Counselor
email: csuarez@compsych.com
Message-from-Chuck

---
NTEU-March-flyer

---
Links for Coronavirus Information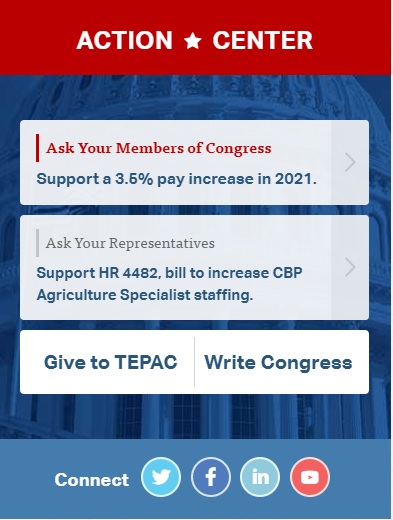 Tell your Representative to vote yes on items that affect you as federal employees and more importantly as IRS employees. Visit NTEU.org and click on the Action Center.
There are prepared letters you can use or write your own.
Make sure you choose Chapter 97 when doing your letters.
We ask that you look for the issues involving IRS since those affect us but you can do all the letters you want.
And don't stop with one letter. Issues change often, so visit the Action Center at least once a month. It's okay to send the same letter too.
And send often. And as a bonus, Chapter 97 does a drawing every month for prizes for everyone who sends a letter to our representatives.
Take a screen shot or send the thank you email to sendaletter@nteu-97.org for every letter you send to get in the drawing.
Looking for a Disneyland vacation? Our friends at Get Away Today have a special deal for us. Click on the link above for more information!
View pictures from the Holiday Dinner by clicking on Photos above.