IT'S LETTER WRITING CONTEST TIME!

Who wants to win our NTEU Chapter 97 Covid-19 Survival Kit Basket? It's filled with all your essentials including an exclusive NTEU mask!

Entering is easy! If you have never sent a letter to Congress, it is fast and easy! No need to take out a piece of paper, pen or stamp! The letters are pre-written for you but you do have the option to personalize them if you want! You can send directly from the Action Center. 

* Go to www.nteu.org, find the Action Center and click on Write Congress.
How to send a letter once you are there? Just click on each letter from the list below, enter your personal information, including your home email address, and don't forget to select Fresno Chapter 97!
* Submit the following letters (8 in total).
1. Ask your Members of Congress to help support federal employees and protect them from Covid-19.
2. Ask your Members of Congress to support FY 2020 emergency funding for CBP at ports of entry.
3. Ask your Members of Congress to support hazardous duty pay for CBP employees at ports of entry.
4. CBP Alert:  Tell Congress to support modified scheduling for CBP Employees at all ports of entry to protect their health.
5. Ask your Members of Congress to support a fair pay increase in 2021.

CLICK ON THE YELLOW "NEXT" BUTTON AT THE BOTTOM OF YOUR PAGE.
6. Ask your Members of Congress to oppose cuts to take home pay and retirement.
⭐⭐7. NTEU CHAPTER 97: Ask your members of Congress to Save Jobs in Fresno! ⭐⭐
8. Ask your Members of Congress to support hazardous duty pay for Federal Employees.

If we get a lot of participation, we'll be able to have more of these raffles which means… more survival kits that include an NTEU mask! Represent your chapter in style!
HOW ABOUT IT, CHAPTER 97 MEMBERS,  Who's with me and who will send the 8 letters today?
Deadline is Sunday May 31st and the winner will be announced on Monday June 1st! After each sent letter, you will receive a Thank You Confirmation. Please remember to take screenshots of each of your confirmations
and send them via Facebook Messenger to Marcella Gutierrez or you may send them to union@nteu-97.org.
CAUTION: Do not send them from a Government computer, Government email or during Government time.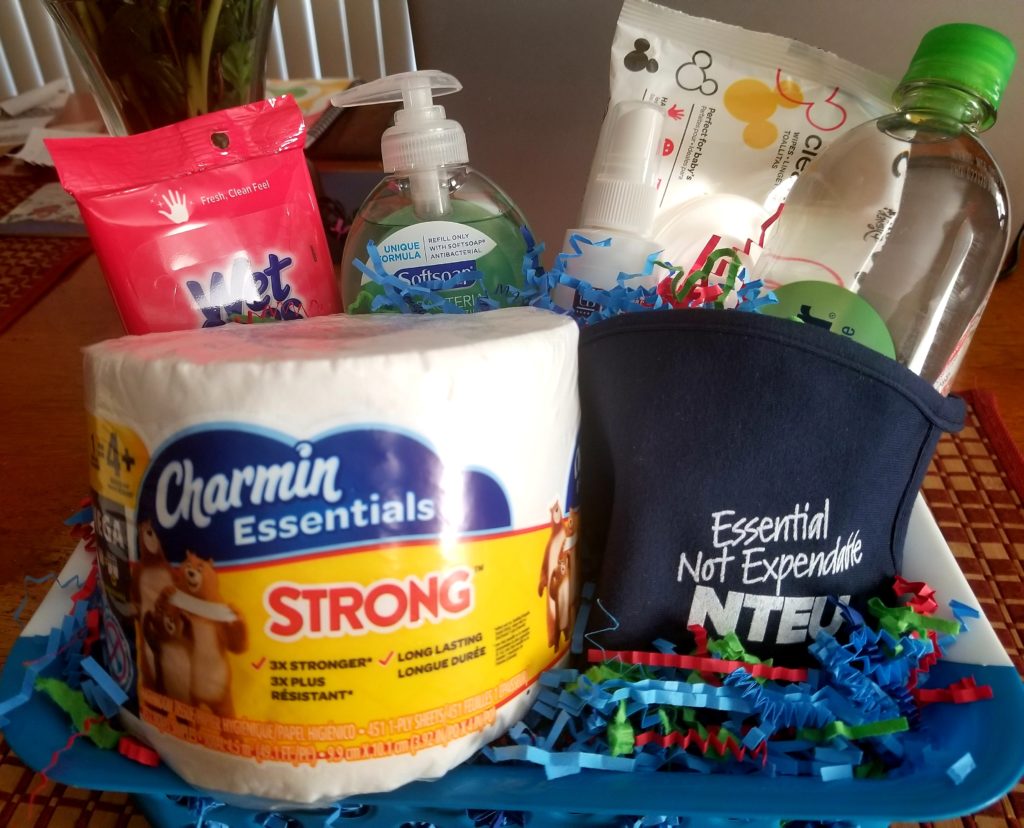 ---
STAY CONNECTED
This starts June 1st. You will see separate links for this at NTEU.org soon. If you don't have an account at NTEU.org, it's a great time to sign up. If you don't want to setup an account, send the information to union@nteu-97.org and we can update your information.
contactinfocampaignattach-1

---
We hope that everyone is being safe. In order to get information out to our members as quickly as possible, we are sending out a weekly newsletter to your home emails. If you are not receiving them, please send an email to union@nteu-97,org and ask to be added to the list.
The newsletters will also be added to the link above,

NTEU 97 Newsletters.
Why-is-Short-Term-Disability-Important-for-Federal-Employees

From ComPsych Counselor at work.

New webinars available through ComPsych to help employees get through this health crisis. Please click on the link above, COVID-19 Webinar Series, to see what webinars are available.
Please email Cynthia Suarez if you have any questions.

Cynthia Suarez, L.C.S.W.
On-site EAP Counselor
email: csuarez@compsych.com
Message-from-Chuck

---
NTEU-March-flyer

---
Links for Coronavirus Information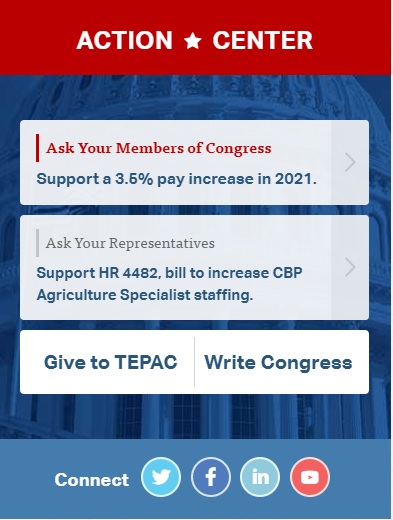 Tell your Representative to vote yes on items that affect you as federal employees and more importantly as IRS employees. Visit NTEU.org and click on the Action Center.
There are prepared letters you can use or write your own.
Make sure you choose Chapter 97 when doing your letters.
We ask that you look for the issues involving IRS since those affect us but you can do all the letters you want.
And don't stop with one letter. Issues change often, so visit the Action Center at least once a month. It's okay to send the same letter too.
And send often. And as a bonus, Chapter 97 does a drawing every month for prizes for everyone who sends a letter to our representatives.
Take a screen shot or send the thank you email to sendaletter@nteu-97.org for every letter you send to get in the drawing.
Looking for a Disneyland vacation? Our friends at Get Away Today have a special deal for us. Click on the link above for more information!
View pictures from the Holiday Dinner by clicking on Photos above.