Links for Coronavirus Information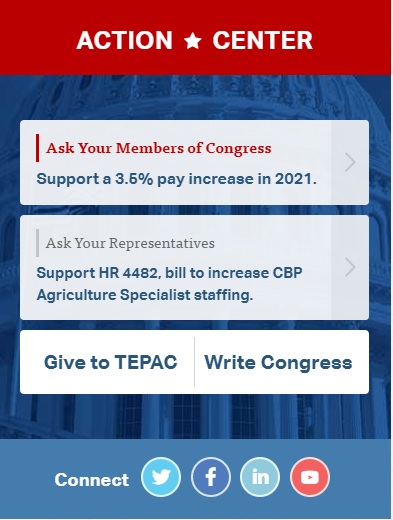 Tell your Representative to vote yes on items that affect you as federal employees and more importantly as IRS employees. Visit NTEU.org and click on the Action Center.
There are prepared letters you can use or write your own.
Make sure you choose Chapter 97 when doing your letters.
We ask that you look for the issues involving IRS since those affect us but you can do all the letters you want.
And don't stop with one letter. Issues change often, so visit the Action Center at least once a month. It's okay to send the same letter too.
And send often. And as a bonus, Chapter 97 does a drawing every month for prizes for everyone who sends a letter to our representatives.
Take a screen shot or send the thank you email to sendaletter@nteu-97.org for every letter you send to get in the drawing.
Looking for a Disneyland vacation? Our friends at Get Away Today have a special deal for us. Click on the link above for more information!
View pictures from the Holiday Dinner by clicking on Photos above.